NEW! Ōlena & Calendula Intensive Repair Serum
Intensive Repair Eye, Lips, and Overnight Face Mask Serum
Brand new formulation! Formulated with some of natures most powerful healing botanicals: 'ōlena (turmeric) and calendula. Meet your new facial intensive repair serum... Use it as a night mask and awake to wonderfully hydrated, glowing skin!
Tell me more!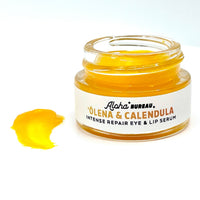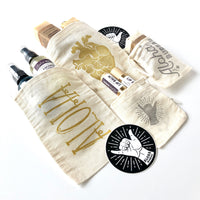 Handcrafted with Aloha...
We truly care about the quality of the ingredients that go into our products.
We never use ingredients that are toxic such as colorants, preservatives, or chemical fragrances. We use only organic or wild-crafted botanicals and therapeutic grade essential oils.
All of our ingredients are formulated to help nourish, protect and heal any skin type, and not adversely affect our environment. 
Our products are minimally packaged and minimize the use of plastic. 
We hope you enjoy these products as much as we do. With much Aloha...